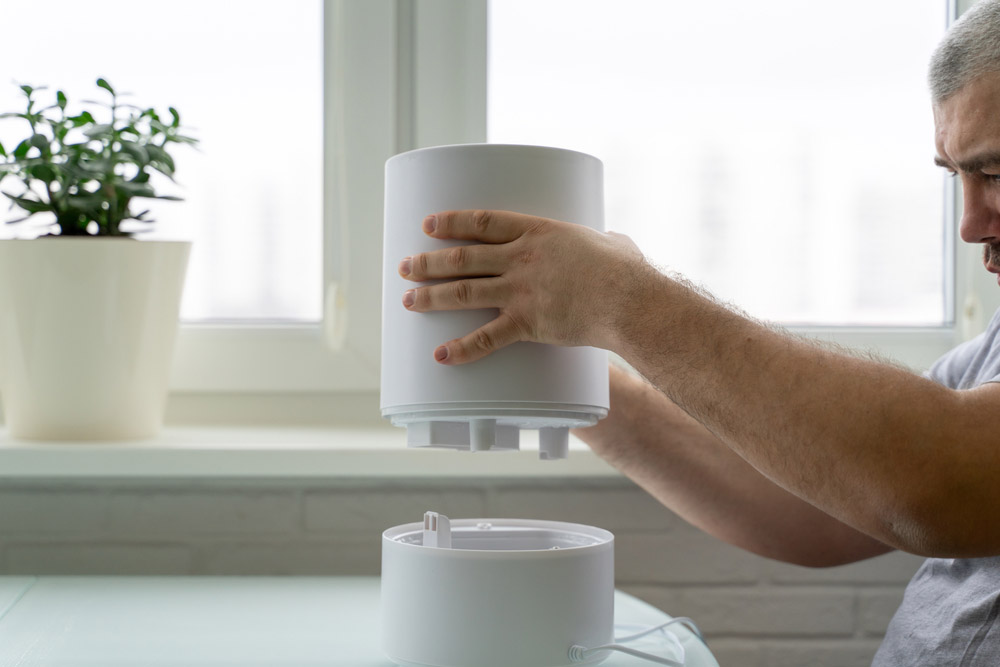 Indoor air quality is a key factor in maintaining a comfortable and healthy living environment. One essential component of achieving ideal indoor air quality (IAQ) is humidity.
Indoor air that is too dry can lead to various issues like dry skin, irritated respiratory systems, and more. To improve this, many homeowners opt for humidifiers to maintain optimal humidity levels within their homes.
How Do Humidifiers Work
A whole house humidifier is a central component of many indoor air quality systems. These systems work by adding moisture to the air to ensure humidity levels are comfortable for occupants. These humidifiers are installed into your HVAC system. It allows even distribution of moisture throughout your entire home. This helps prevent dry conditions and their associated problems.
These humidifiers are integral to maintaining proper IAQ. They help control humidity levels, preventing health issues associated with dry air. Combined with air filtration you can create an indoor environment that promotes health and well-being. Understanding the role of these components is key to enhancing IAQ in your home.
Ways to Improve Indoor Air Quality
In addition to humidity control, comprehensive IAQ systems often incorporate air filtration systems. These systems remove contaminants and particulates from the air, such as dust, pollen, pet dander, and more. They contribute to IAQ by reducing allergens and other airborne particles.
To assess the effectiveness of your system, conduct regular air quality testing. This will identify any potential issues or pollutants that may be impacting your indoor air quality. Air quality testing can detect problems like mold, radon, and volatile organic compounds (VOCs).
Maintaining your IAQ system is an ongoing commitment to your family's health and comfort. Professional air quality services are essential for the regular upkeep of your system, including cleaning, maintenance, and replacements as needed.
You need a specialist in air quality for these services. Call Aloha Air Conditioning for 5-star-rated professionalism and quality work. Trust only the preferred services provider in the air conditioning industry. Only then can you achieve the perfect balance of healthy air inside your home.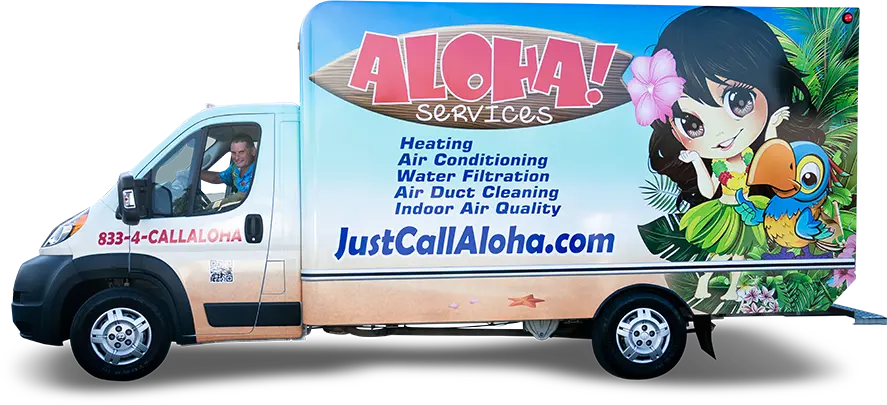 From monthly A/C maintenance and duct cleaning to heater installation, clean air quality checks, and any other HVAC service you need – we do it all.