About Our HVAC Company in Cookeville, TN
Get to know the people behind the trusted HVAC company in Cookeville, TN, and nearby areas. Aloha Services is a locally-owned and -operated team that is renowned for quality services that come with a workmanship guarantee. We serve clients in:
Baxter, TN
Algood, TN
Lebanon, TN
Mt. Juliet, TN
Watertown, TN
Gladesville, TN
Statesville, TN
Norene, TN
Tuckers Crossroads, TN
Rural Hill, TN
Hi, I'm Shane Ray, owner and founder of Aloha Services. I grew up in the HVAC industry. I wanted to start and operate a company that would make customers say, "Wow!" My team and I maintain a culture of respect and generosity. Our philosophy involves treating customers and employees like family. We back up our promises with action and written guarantees.
I grew up in the area, and when I wasn't engaged in my unique hobby of reading, I spent time with my family learning about the HVAC industry. After graduating from high school in 1991, I started working for my family's HVAC business. Having served more than 25,000 customers, I've experienced every possible situation in a home. My family eventually sold that business, and I chose to continue to stay in the industry and provide my community with the products and services they need for indoor comfort.
Over the years, I wanted to learn everything possible about the HVAC business in order to provide my customers with excellent customer service. I founded Aloha Services in 2014 with the goal of providing Middle Tennessee homeowners service that is beyond their expectations.
I believe that happy employees deliver the best possible level of service. To keep my team happy, we have fun and treat each other with respect. Our technicians have a growth mindset and take the time to get to know each customer and their home's unique characteristics and needs.
I live in Cookeville with my wife of 15 years, and I'm a very proud father of four wonderful children. My unique hobbies are reading and always trying to be better tomorrow than I am today.

From monthly A/C maintenance and duct cleaning to heater installation, clean air quality checks, and any other HVAC service you need – we do it all.
We're a well-known local, family-owned company committed to customer satisfaction and doing the right thing. We're happy when you're happy. We deliver a "Wow!" on every service. From a simple tune-up of your air conditioner to a complete replacement of your heating system and air ducts, you can trust us to provide you with reliable service at an affordable price. We have been around longer than anyone in the local area, making us well-known in the community.
Count on our team for the following AC and heating services: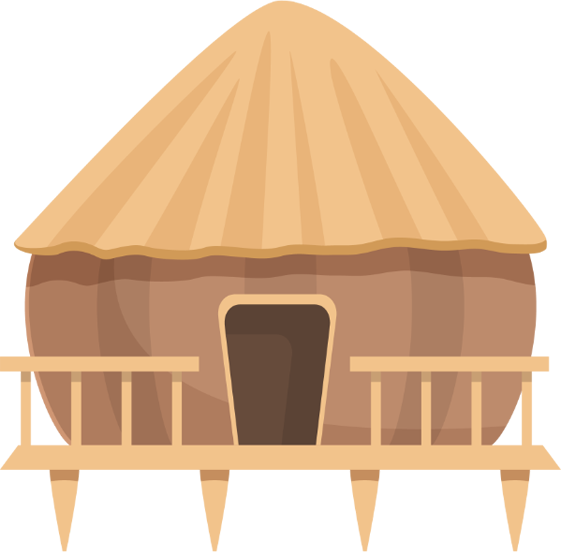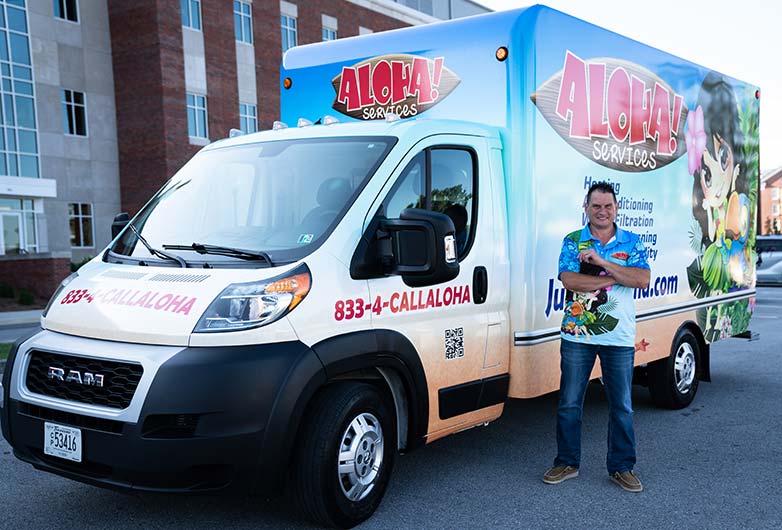 Our Peace of Mind Guarantee
We focus on providing high-quality installations and repairs. We enhance the lives of those we serve by making sure they are safe and comfortable. We view it not as a job but as our highest calling. We take it seriously; we pursue it relentlessly and we serve tirelessly.
Among our core values are:
As a local, family-owned company, we have a tight-knit "family" atmosphere in our staff, enabling us to treat our customers like family. We'll always treat you with respect and offer customized services so that you can get exactly what you need to remain comfortable throughout the year. We service HVAC systems of all makes and models, so you don't have to worry about whether or not we'll help. Moreover, we have served our customers since 1986- we have been around longer than any HVAC contractor in Cookeville, TN. In addition, our trucks stay fully stocked with most repair parts so that we can fix your system on the spot.
To learn more about Aloha Services, reach out to us today. You may also contact us to schedule an appointment.