Why Duct Cleaning Improves Your Home's HVAC System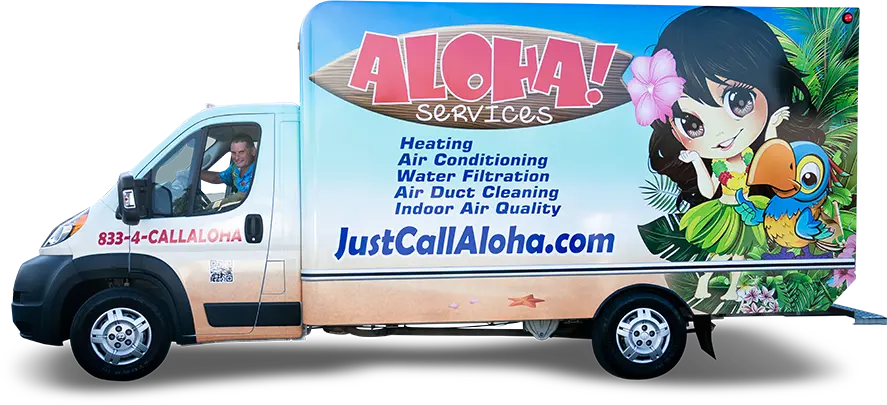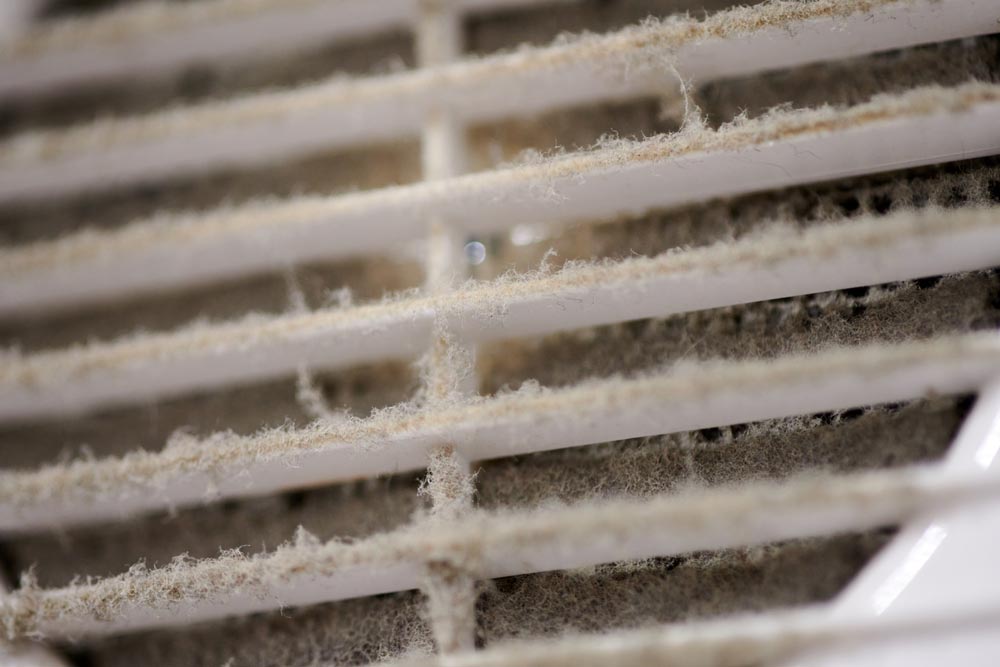 Are you concerned about the air quality inside your home? If so, you could benefit from inspection and duct cleaning in Baxter, TN by Aloha Air Conditioning. There are several advantages to having your ducts properly cleaned by professionals. 
Improved Indoor Air Quality
Dust, dirt, bacteria, viruses, and mites can collect in the air ducts as the conditioned air circulates throughout your home. These particulates can recirculate and are common causes of allergies and respiratory infections. Periodic air duct cleaning can eliminate these particles and improve the air quality within your home.
Better Energy Efficiency
The ductwork that harbors dust, pet hair, mold, and other debris can result in higher utility bills. This buildup can have a negative impact on airflow. The experts believe that air duct cleaning services can result in as much as a 50% decrease in your HVAC utility costs. The HVAC system will have a more efficient operation when the restricted ducts are free of organic matter. It allows for the cooled or warmed air to reach the thermostat without effort.
Fire Prevention
Did you know that the leading cause of house fires is the result of clogged dryer vents? Even if you are cleaning the vent located on the lint dryer between every load of laundry, the entire dryer duct can be clogged.
While having your HVAC ducts cleaned, have us perform dryer duct cleaning from the outside of the house. This will prevent any chance of a dryer vent fire.
Contact the Professional
For improved indoor air quality, lower utility bills, and fire prevention, give Aloha Air Conditioning a call. We do whole-house HVAC duct cleaning. We are the professionals to address all things related to duct cleaning for your health and safety.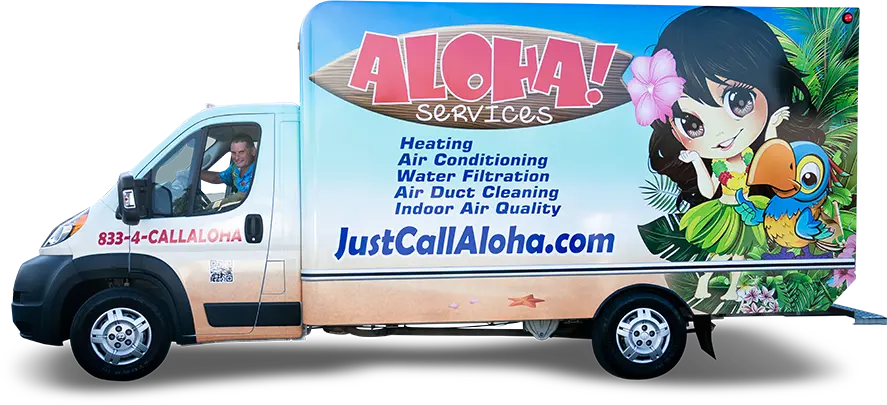 From monthly A/C maintenance and duct cleaning to heater installation, clean air quality checks, and any other HVAC service you need – we do it all.